Don't see your size? Click here to purchase from a premier retail partner now!
Realtree Edge® camo brushed tricot outer layer laminated to a plush berber (Olive Green) inner layer. This 3-layer fleece hunting pant is one of our warmest but yet the breathable membrane will regulate your body temperature so you don't overheat. Our fleece lined hunting pants have abrasion resistant 600D polyester and feature shaped knee panels for added durability.
Realtree Edge® is the first camo pattern that allows you to blend into your environment at close range and from a distance. Because these Realtree Edge® camo hunting pants warm grays and browns, it works well all year round! Pair with our women's fleece lined camo coat!
DWR treatment on face of fabric to shed water
Adjustable snap inseam from 32.5" to 28.5" along with heavy duty side leg zipper
Heavy duty accent color decorative zippers
Back pocket with plastic snap closure and right thigh cell phone cargo pocket
Built in adjustable webbing belt and wide belt loops
Decorative logos
These fleece hunting pants are available in sizes XXS-5XL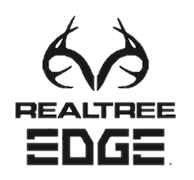 The Ella pants are so well designed! I love the reinforced knees!! The lining is so nice and all of the pockets are wonderful and so roomy!! I wasn't entirely sure what size to order but the built in belt makes it that much easier to help fit your size and as always, LOVE the adjustable inseam!! Overall, definitely a staple must have!

So warm on these cold Oklahoma mornings & they fit perfect! I'm only 5'3 and the adjustable inseams keep them from dragging the ground

Let me just tell you... these pants are amazing. The warmth of the fleece lining is 10000 stars (refer to my Ella jacket review). You can adjust the length of the inseam which is amazing. The knee panels really sold it for me. I have one real bad knee from a car accident and another not so great knee so the added protection and durability when I need to kneel down is perfect. I got a medium originally and they were too big in the waist (they could've worked but I wanted them to fit me right) so I exchanged for a small and I absolutely love them. I am generally a 6-8 or 28 in jeans, 5'4.

Love these! I got this and a jacket and love love both. Love the adjustable inseam! I messaged asking for opinion on sizing and the advice I got was perfect! Ordered and the email updates were fast and accurate. It shipped crazy fast and I got it next day!

I love everything about these pants. They are quiet, soft and fit great! I love that you can adjust the length. These are perfect for the crisp mornings in the stand during fall. Highly recommend.

Length adjusters at the bottom?!? Sold! Love that you can make them shorter. Worked awesome when walking in mud. Loved the weight on these. Was in the snow, rain and 28 degree weather. Stayed warm and happy (minus my feet but that's my fault). I do wish there was more elastic around the waist to allow for a little more movement but either way, LOVE this purchase. So happy I found them before I purchased the other name brands when looking for new gear.

OMG these are the softest, most comfortable hunting pants on the planet!! Berber fleece lined, whaaaaat!? Sooooo comfy!! Super wind resistant, water resistant and easy to walk in while staying warm!! I love the reinforced knees when I'm crawling around for turkey or spot and stalk hunting. The belt is seriously a life saver!! Let's not forget the adjustable inseam!! You can definitely tell these are made by women, FOR WOMEN!! Finally fit, function and fashion all in one. Can I get an AMEN!!!