Realtree Edge® lightweight, breathable Ripstop camo material with water repellency to shed off light rain. The Realtree Edge® camouflage pattern is the first camo pattern that allows you to blend into your environment at close range and from a distance. Because it has warm grays and browns, it works well all year round! The Bexley camo hunting shirt is made specifically for warmer climates and is excellent at wicking moisture and keeping you as cool as possible in warm temperatures while still being completely covered. This Realtree Edge® shirt fit is true to size.
The Bexley Ripstop shirt is made from

Realtree Edge®

ULTRA LIGHT-WEIGHT

breathable

rip-stop

camo material

The product is meant to keep you cool, yet covered in warmer temperatures

Moisture wicking/quick dry plus DWR treatment to shed water from the fabric
Camo hunting shirt with attached hood and soft elastic binding
Comfort length sleeves with thumb holes to give your hands extra protection from the elements
Pullover length center front zipper (Black) along with concealed zipper upper chest pocket with extra roomy storage area
Decorative logos and accent aqua color top stitching
Women's ripstop shirt available in sizes XS-5XL
You can now find the Bexley Shirt in-stock at www.FleetFarm.com!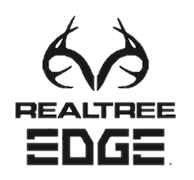 Beautiful lightweight waterproof shirt for warmer days.

This is one of my favorite DSG pieces! It is so light weight and. comfortable. The material is stretchy and breathable which makes all the difference while hunting. I could recommend this piece to anyone. It is essential to have in your camp collection.

Great product. Love how easy it is to clean and how soft it is.

Bexley Ultra Light-Weight Shirt

The minute I took this out of the package I knew this would be very lightweight but durable. I love that the hood has a black inside mesh so it still looks dark for the blind. I also have a plus size try on video featuring this item and more!
https://youtu.be/QIvHUeIDTDo

I purchased the Bexley shirt for a Mexico turkey hunt and I couldn't have been more pleased with it. The fabric is light weight, comfortable, breathable, and quiet. Perfect for hunts in warmer temperatures.