Realtree Edge ® lightweight, breathable Ripstop camo material with water repellency to shed off light rain. The Realtree Edge ® camouflage pattern is the first camo pattern that allows you to blend into your environment at close range and from a distance. Because it has warm grays and browns, it works well all year round!
The Bexley Ripstop hunting pant is made specifically for warmer climates and is excellent at wicking moisture and keeping you as cool as possible in warm temperatures while still being completely covered. The Realtree Edge ® pant fit is true to size.
The Bexley Ripstop pant is made from

Realtree Edge ®

ULTRA LIGHT-WEIGHT

breathable

rip-stop

camo material

The product is meant to keep you cool, yet covered in warmer temperatures

Moisture wicking/quick dry plus DWR treatment to shed water from the fabric
Darts on knee for added comfort
Adjustable snap inseam from 32.5" to 28.5"
Black reverse coil zippers
Zippered (wearer's right) thigh pocket, front "jean-type" hand warmer as well as back pockets for multiple storage areas
Elastic at sides of waistband for added stretch along with wide belt loops
Decorative logos and accent aqua color top stitching
Realtree hunting pants available in sizes XS-5XL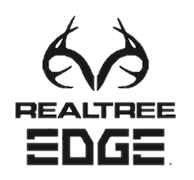 Love how there is snap hems. I almost cut the pants because they were too long but this is an amazing feature.

These pants will make summer/early fall hunting awesome! Light weight, and quiet. Fit true to size

So quiet and comfortable!

I love the fact they are light weight, quiet and so comfortable! Everything that you need when your out in the field!

These are comfortable, durable, and lightweight! I love the adjustable inseam and these are going to be great for early season hunting in Texas. I also have a plus size try on video featuring these pants and other items. https://youtu.be/QIvHUeIDTDo

I love these. The only and I mean ONLY pants I've ever been able to find that fit me comfortably that are flattering to wear.. I'm 6'0 tall with an athletic build and they are the perfect length. I am so excited to wear these for bow season.... thanks for much for a quality product. Will definatley be a returning customer for DSG.

Also, I love what this company stands for.

These are extremely comfortable and lightweight. Run true to size and feel like a million bucks? Repels mosquitos wow well and you stay comfortable whether in the stand, walking thru the woods or relaxing by the fire. Best lightweight hunting pants I've ever owned.

I purchased the Bexley Pants for a Mexico turkey hunt and I couldn't have been more pleased with them. The fabric is light weight, comfortable, breathable, and quiet. Perfect for hunts in warmer temperatures.

These pants are super thin and perfect for the warmer states I hunt in. Great for turkey and any spot and stalk hunting out west. Super comfy and I can layer underneath or over top if I want when cooler in the mornings. The length is perfect for me!!! I'm 5'8" and they're even slightly long on me. I LOVE the snap system adjustable inseam so I can shorten them if I need to. Easy, instant hem with the snap of a few buttons!!

Best Lightweight Hunting Pants Around!

These pants are extremely lightweight and are awesome for hunting in warmer temps. The ripstop material makes them very durable. They have all of the features women are looking for; comfort, pockets, elastic on the waistband, adjustable pant length, side pant zippers, etc. They fit true to size. I am 5'6" 140lbs athletic build and wear a size small. I cannot wait for turkey season until I can wear these again!