The DSG Avid Technical Boots are voted the most comfortable and functional hardcore riding tech boot by our group of ambassadors who collectively have light years of riding experience! That is a bold statement and a testament to the quality of our BOA snowmobile boots. Once you try the BOA Closure system and see how easy its operation is, you will never want to go back to laces. The Avid Technical Snowmobile Boot has a stiff feel for foot and ankle protection that breaks in quickly. The Intuition liner molds and forms to your foot and is the biggest reason why it's so comfortable after a brief break in time. Along with the comfort and colorful accents, you get a durable, long lasting boot that will also keep your toes nice and toasty! The Boa closure system is guaranteed for the life of this black snow boot for women and DSG backs the craftsmanship of the boot itself for 2-years from the date of purchase.
Waterproof, windproof, breathable

Boa closure system

Intuition closed cell foam insulation

Impervious to water and wind

10 to 1 heat retention factor

Increased comfort and support with long term memory

Aggressive lug outsole offers excellent traction and stability

Ergonomic comfort cuff relieves pressure on the calf

Reinforced toe cap, heel counter, and side walls

Aegis microbe shield

Black waterproof winter boots with easy grab heel pull

Comfort rated to -40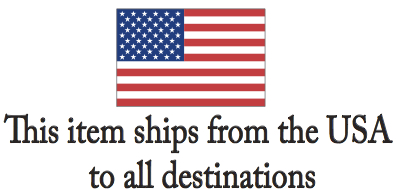 Fits good, nice and warm..wish it had a hook for my gator tab

My DSG boas are my favourite sled boot ive tried to date. They have great support and my feet have never been wet. Plus when gearing up at the truck before a day on the mountain i save my fingers from being cold with a twist of a button, no more messing around with laces!

This will be your last boot. period. When i got these in the mail i was immediatley impressed by the quality, rigid shaft, tread and the boa system (no more laces dragging!!!) and they actually look feminine as snow boots go. Warmth is always the big test, thats important. my last boots (mens FXR) were very warm and thats a must for me. First time out with these was a cold snap in Manitoba -40 over a big frozen lake. Wow. As warm or warmer than my old boots. feet were extremly warm, comfortable and the boa makes a comfy tight easy to remove seal. im not sure what else i could possibly need in a sled boot. love it 5 stars. you gals rock. keep making great stuff!


These are the best boots and warmest boots I have ever owned! I have tried many pairs of boots that just didnt cut it for riding the trails all day without my toes going numb.. But, with these, my feet never get even remotely cold! My feet stay completely warm all day and night throughout our rides. These are truly the best investment and worth the price!

I am so happy I bought these boots! I was hesitant because of the price, but worth it. My feet stay very warm and toasty while riding all day long. My feet have remained warm during the evenings as well which I was very impressed. So happy I bought these boots!

These boots are hands down the best! My feet are ALWAYS cold, and when I wore these riding last weekend in below 0 temperatures my feet were actually hot! Nice looking boot, and I'm liking the boa system so far!

These boots are kick butt!! So comfortable and what's not to love about the boa system. DSG really did good on this one, highly recommend!

Got my new Avid Boots this week. went riding this weekend - my feet stayed warm and dry and the boots felt very comfortable.

avid technical boot with boa

Might they run a little small? I think they will be okay. Will know more when I test them out on the trail.