Click here to view retailers near you!
Quiet Realtree Edge ® camo micro tricot outer layer bonded to micro fleece (aqua) inner layer which creates a wind-proof barrier for added comfort. These Realtree Edge ® softshell hunting pants feature Agion Active® XL dual-action scent control which works hard to combat odor and neutralize your scent.
Realtree Edge ® is the first camo pattern that allows you to blend into your environment at close range and from a distance. Because these camouflage hunting pants feature warm grays and browns, they work well all year round! Check out the specs of our softshell hunting pants below.
DWR treatment on face of fabric to shed water
Adjustable snap inseam from 32.5" to 28.5" along with side leg zipper and hidden snap closure
Accent color reverse coil zippers
Covered back pockets as well as right thigh cell phone pocket
Elastic at sides of waistband for added stretch along with wide belt loops
Decorative logos
Softshell hunting pants available in sizes XS-5XL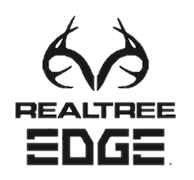 If quality is what you are looking for, look no further!! I've struggled so much with hunting clothes and I've finally found a great, quality product. I love the adjustable hem!!! I had ordered one pair and they were too large. Customer service was top notch and I got my exchange pair very fast. This is the only company I will buy from now!

These are the best hunting pants I have owned. They are quiet, warm, plenty pockets and the adjustable hem length is great with snaps. Love the zippers on the bottom for getting my boots on. Service was great. I had to reorder for smaller size. Turn around was so quick.

Best Women's pants I've owned

Purchased these pants for elk hunting and am more than happy with them. Hiking through snow in 20 degree weather and didn't get a drop of water on my jeans underneath the Ava Pants. Absolutely love them. Warm, comfortable and water resistant.

Pants that fit a grown woman

I looked for months and tried on every pair of women's camo pants I could find - I thought I would have to settle for a boys' extra large and just be uncomfortable walking through the beautiful fall scenery of a trip planned for this fall. This was the first pair of hunting pants I found that is designed to fit a grown woman. Too many other styles have a junior fit; I needed something that would accommodate my hips but not leave a waistband gap in the back. The pant is roomy enough for a base layer, but not baggy - and NO WAISTBAND GAP! The inseam adjusts to my height with a simple snap design! Every detail is well-thought out. Love these, and can't wait to wear them moose hunting in Newfoundland in this fall.

Great for early to mid season archery!

These pants along with the Ava jacket are my go to from early to mid season archery as well as turkey hunting. When I first tried these on I was amazed at how comfortable they were. They feel like pajama pants. As with all DSG pants, the adjustable pant length is such a great feature, it helps save the bottom of your pants from getting ruined while dragging. They are very quiet and with the scent elimination technology, it makes them perfect for bowhunting. Along with some layering, I can usually wear them till it gets to about 30 degrees. They fit true to size. I am 5'6" 140lbs and wear a small.

Really love how these pants fit! I'm 5'3 roughly 110lbs and the XS fits like a dream! Warm and comfortable too!